Inventory Details & Specifications for Husqvarna Chainsaw 460 Rancher
Husqvarna Chainsaw 460 RancherOnly $

CALLFORPRICE

*IN STOCK*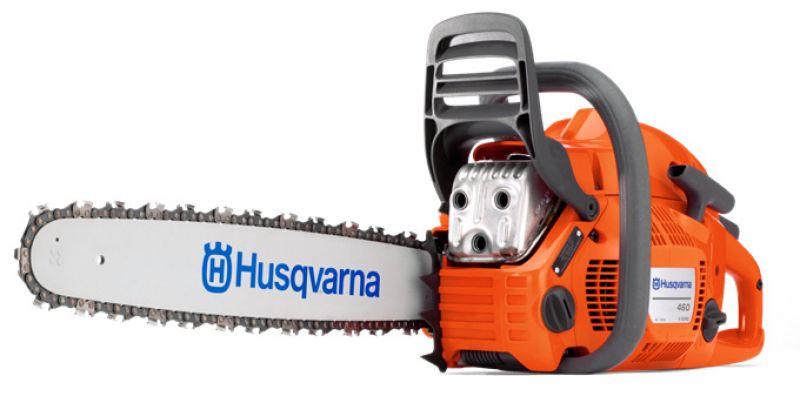 Status: New
Price: $CALLFORPRICE
Item Number: 460-20
Location: Rod's Power & Marine
Description & Standard Equipment:

A robust all round saw, ideal for demanding cutting jobs where more power is required for a longerguide bar. Equipped with X-Torq® engine with high torque over a wide rpm range. The saw's body is ergonomically designed allowing for easy handling of the saw's power. Further features include Smart Start®, Air Injection, LowVib® and combined choke/stop control and a 0.050" gauge.

• Cylinder displacement 3.68 cu.inch
• Cylinder displacement 60.3 cm³
• Power output 3.62 hp
• Power output 2.7 kW


Key Features

Air Injection
Centrifugal air cleaning system for reduced wear and longer operating time between filter cleanings.

X-Torq®
Deliver lower fuel consumption and reduced exhaust emission levels in accordance with the world´s most stringent environmental regulations.

LowVib®

Effective anti-vibration dampeners absorb vibration, sparing the user's arms and hands.



Adjustable oil pump
Adjustable oil pump makes it easy to set the chain lubrication according to your needs.