Inventory Details & Specifications for 9.9 HP Mercury 9.9ELPT Command Thrust ProKicker
Mercury 9.9ELPT Command Thrust ProKickerOnly $

3,950.00

*IN STOCK*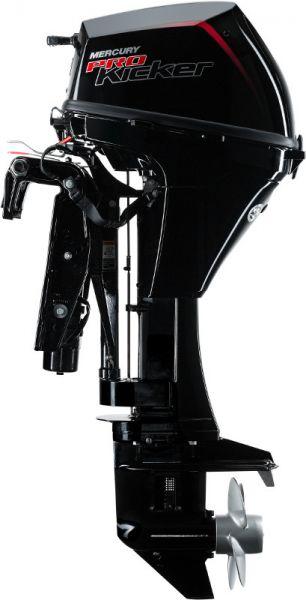 Status: New
Horsepower: 9.9 HP
Program Year: 2024
Price: $3,950.00
Item Number: ME9.9ELPTCTBK
Location: Rod's Power & Marine
Description & Standard Equipment:

New 2024 Program


MSRP: $4,990.00 - Get 20% OFF MSRP - Save $1,040.00

Go with 5 Years Factory Backed Limited Coverage

Purchase this Mercury outboard model and get a total of 5 years of Mercury factory-backed limited coverage!

In addition to the standard 3-year warranty, you will also receive a 2-year Mercury Product Protection Gold plan!


9.9HP Pro Kicker - the perfect setup for trolling and precise control in all conditions.
- Command Thrust - to deliver the type of power, thrust and control that wider, heavier boats demand.
- Pro Kicker - for trolling and precise control in all conditions.
- Multifunctional Tiller Handle - shifting, throttle control, stopping, tilting, steering
- Power Tilt - to easily tilt the outboard to any position

Specifications:
• Shaft Length: 20in
• Start: Electric/Manual
• Controls: Remote
• Trim&Tilt: Power Tilt
• Fuel Tank - optional & sold separately: Remote 3.2 USG / 12 L
• Propeller: included

RPM Group Services:

• Pre Delivery Inspection - PDI

• Water Testing - 100% ready for operation



*included, if engine gets picked up in Tofino or Port Alberni.